Having just launched their new product,

The Catalyst GoalPRO

,

The Olusola Lanre Coaching Academy

hosted some of Nigeria's brightest minds from traditional to digital media at a unique experiential media parley. The event which took place on Tuesday, December 19th, was held at the Wheatbaker Lagos and facilitated by premier life, mind, emotions and behavioral change coach, The Catalyst,

Lanre Olusola

.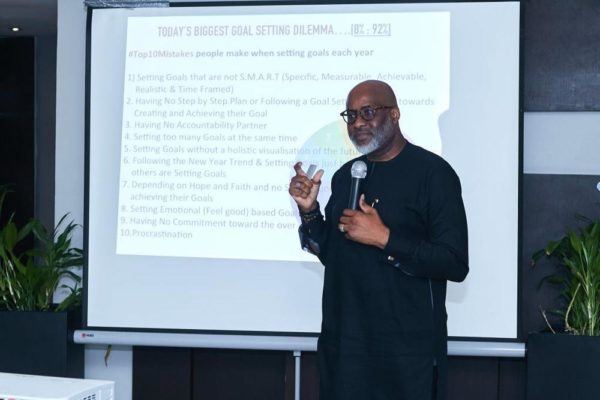 Recognized for his works across Africa and more, Lanre Olusola is experienced in the teaching and application of coaching interventions and has worked with various individuals, corporate and governmental organizations to achieve peak performance and success.
In a bid to meet the growing demand for one-on-one goal setting sessions and to reach more people, Olusola created

The Catalyst GoalPRO

, a digital coach system which will help users experience the art, science, psychology and physiology of setting and achieving their goals from wherever they are, and at their own pace.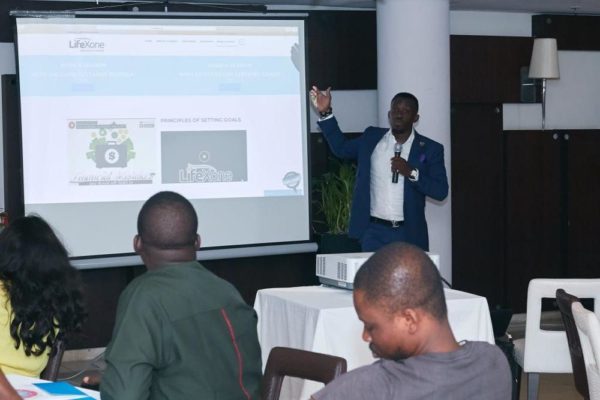 "According to scientific research, while many people set goals and write New Year Resolutions every year, a staggering 92% never actually achieve them. With 2017 almost over, unfortunately, only 8-10% of people will achieve the goals that they set for 2018 and beyond" – Olusola commented on one of the reasons why the GoalPRO was created.
"So whether you are setting goals as an individual, organisation or team, GoalPRO takes you through the entire goal setting process, equips you with practical strategies and also eliminates mistakes made when setting goals. When followed through, GoalPRO has been tested and guaranteed to help users achieve 75% -95% of goals set" He further added.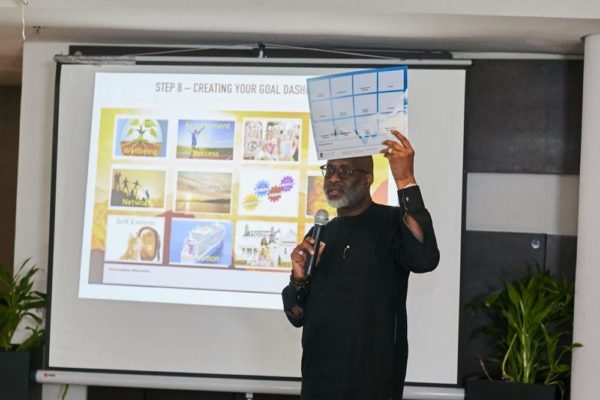 The media parley was an eye opening time as participants were treated to the GoalPRO experience, getting to set their goals in a different way and seeing the snapshot of their lives revealed to them in paper!
"It is a strategically designed e-coach platform that essentially puts your life at the center of your focus all day, all week, all year. 2018 is a year of productivity and fulfillment" –
J J. Omojuwa
"The GoalPRO initiative is brilliant; they ask you a ton of questions and how to set goals in short periods of time. But once you get to answer these questions and follow the process, it gives you sort of like clarity and direction as to where you want to go in your life" –

Delphine Okobah

of the The Delphinator TV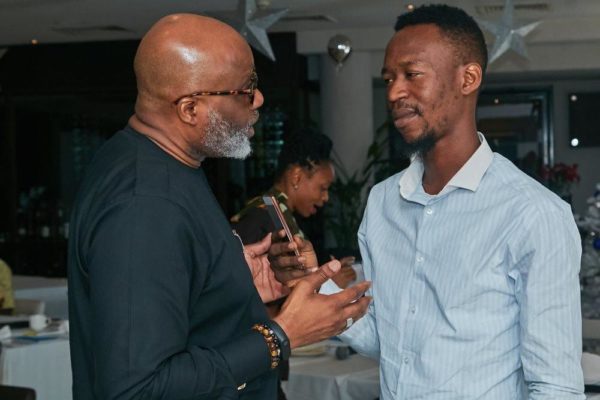 "This is a really good platform, I enjoyed it and I look forward to continuing the process" –

Marcel Mbamalu

, News Editor at Guardian Nigeria Newspaper.
"It revealed my life right before my eyes. Initially, I thought I knew who I was, but GoalPRO has managed to unveil some aspects of my life that I didn't know" –

Victor Njoku

, Head of News at The Beat99.9 FM
To learn more about GoalPRO and start your own journey to a phenomenally enriched life for 2018 and beyond, visit www.lifexone.org/product/goalpro/ to book your GoalPRO session. There are also GoalPRO coaches available to support you if needed. Follow the Olusola Lanre Coaching Academy on social media – @OLCAcad and @lifexoneorg